Hear the rattle of musketry, feel the ground shake from the volley of cannon fire, watch the sun gleaming off thousands of muskets, see the air thick with the smoke from black powder, listen to sergeants as they try to keep the men together and officers frantic to get their men into position. The orders may be to double quick to the front and throw out a skirmish line while the main body comes up behind. We may execute a flank march and pour a deadly volley into the Union flank. We might advance with the main body and stand our ground in a deadly firefight with the Union army. We may be held in reserve; ready to move at a moments notice to where ever we are needed. We may provide covering fire for the main body as our army is forced to retreat. This is reenacting with the Stonewall Brigade.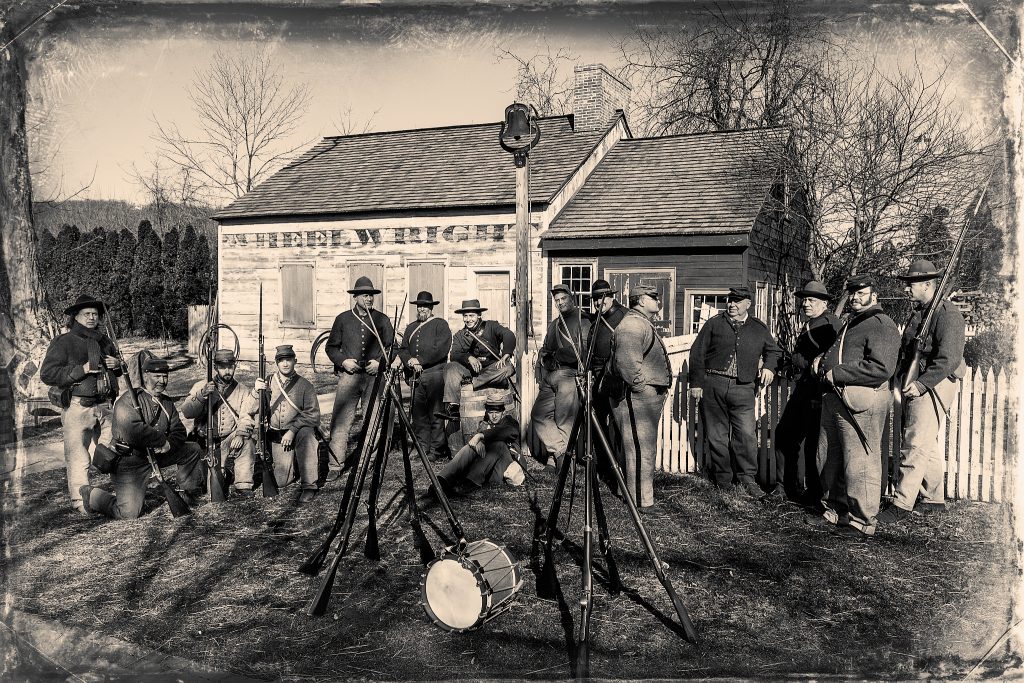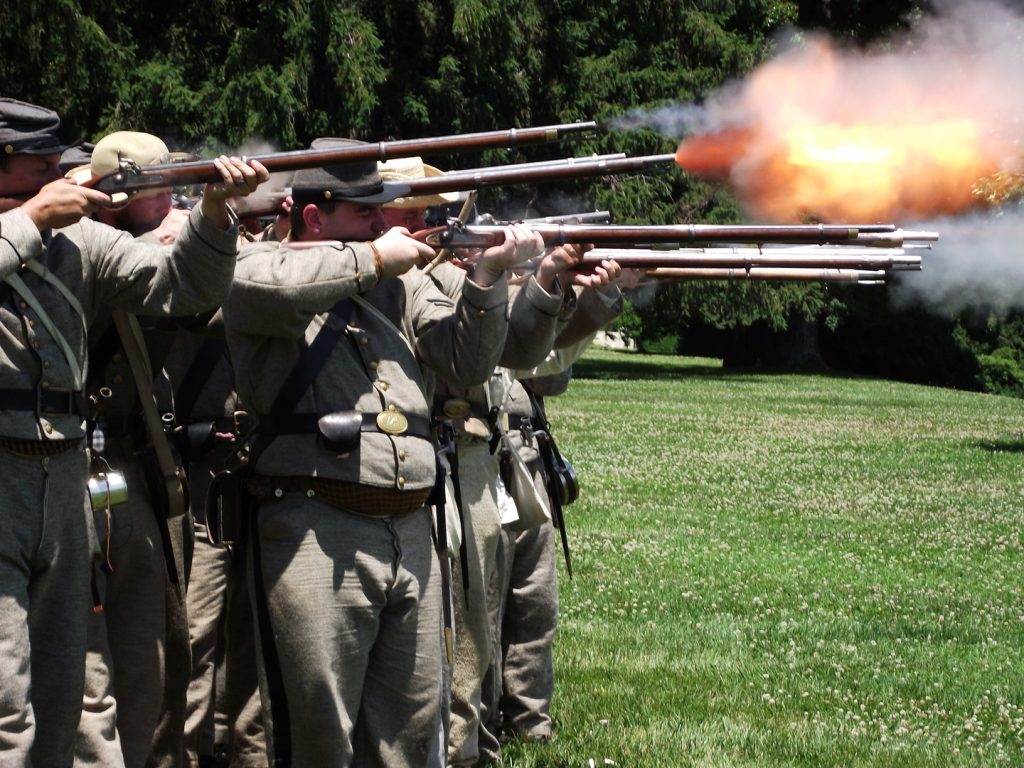 2023 Calendar of Events
24-26 February: Winter Quarters (Dillsburg, PA – Closed to Public)
15-16 April: Spring Drill (Madison County, VA – Closed to Public)
5-7 May: 160th Chancellorsville Living History at 1781 Brewing Co. (Spotsylvania, VA)
22-25 June: Acts of Valor – 160th Anniversary of Battle of Gettysburg (Gettysburg, PA)
28-30 July: Receding Tide (Sharpsburg, MD – Closed to Public)
27 August: Living History at The Winery at Bull Run (Centreville, VA)
14-15 October: 160th Bristoe Station Living History at Bristoe Station Battlefield (Bristow, VA)
The Stonewall brigade was formed in 1980 by the 4th Virginia Company A and the 33rd Virginia Company E. Since 1980 the 2nd Virginia Co. A, 2nd Virginia Co. E, 5th Virginia Co. A, 27th Virginia Co. C, 27th Virginia Co. D, 33rd Virginia Co. A, and 33rd Virginia Co. H have at various times formed part of the brigade. The Brigade is a proud member of the Southern Division. We all have several things in common, a love of Civil War history and a desire to do things right. But most importantly we enjoy coming together several times each year with our friends and putting on the best infantry impression that contemporary research and resources will allow.